Each month Kane County Water Conservancy District holds a board meeting where pertinent topics are discussed regarding different projects going on in Kane County.  Every month of July The District holds their board meeting up on Cedar Mountain at the Duck Creek Fire Station.  A dutch oven dinner and dessert is provided for the public before the board meeting to give back to the customers we serve and to encourage participation in our efforts to provide safe and reliable drinking water.  The photos above are a few of the moments caught at this year's event.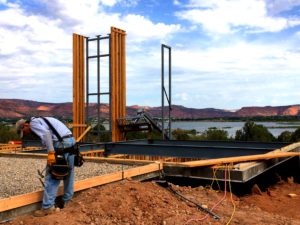 Kane County Water Conservancy District is currently building a new office building just above the Jackson Flat Reservoir on the south shore. Construction started in June and is on pace to finish January 1, 2017. The new office building will be ADA accessible. The building will serve as a new location to hold monthly board meetings. The building will also be a place in which the community can come and approach the district with any comments or concerns so that we can better serve our customers. Photo taken Aug. 15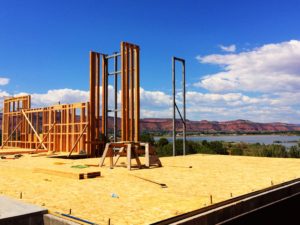 The KCWCD office building continues to see progression each week.  This weak's construction consisted of the walls on the bottom floor being finished, the top level's floor is complete, and the top floor's walls have started going up.  Each week the website will be updated to see the progress.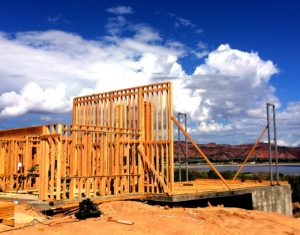 Can you tell we are excited to be in our new office building?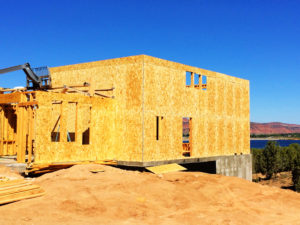 Walls are up!!
Starting to look like an office building!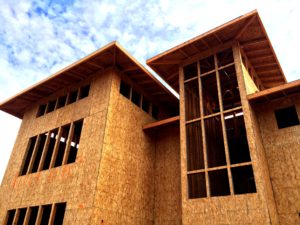 This is the back end of the office building.
The view from the conference room.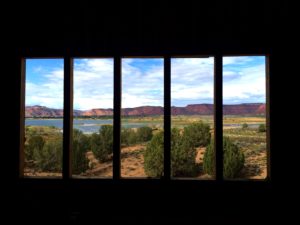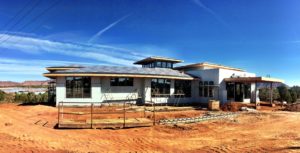 The office now has windows installed and is ready for roofing and stucco. Things are coming together nicely.
Slowly but surely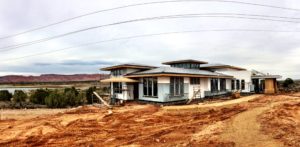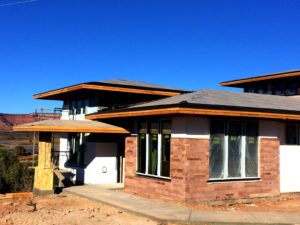 Brick and other aesthetics are now being added to the outside of the building with a new finish date of January 1st 2017.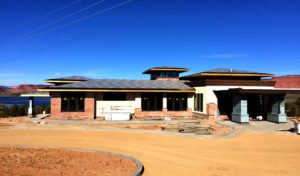 Stucco is finished on the building.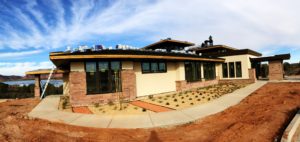 Started landscaping this week.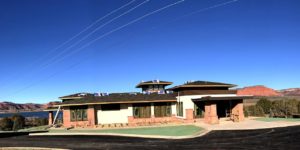 The temperature outside needed to be at least 50 degrees in order to lay the black top in the driveway and parking.  Temperatures were in the 40's which caused delays.  Since then, the climate has warmed up and we now have parking.